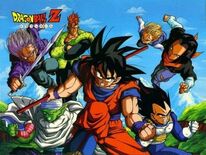 This episode is for your favorite Dragon Ball Z episode.
Please put your name and the name and number of the episode under this section. Like this:
For example Raging Gohan's favorite episode
Edit
So put your name and episode the way i did, as you see above.
So that's it happy editing!

Raginggohan

contribs 16:00, February 26, 2011 (UTC)