Goku vs Tien
Edit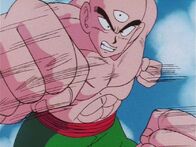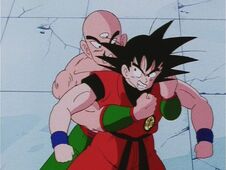 Hi, this page is for your thoughts and what did you like about the Goku vs Tien fight.

Please put your name like this under this section:
Example Raging Gohan
Edit
And under that put what you liked and your thoughts about the fight like this: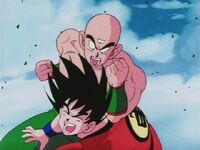 That's it.
Happy editing!

Raginggohan

contribs 18:48, February 25, 2011 (UTC)
Raging Gohan
Edit
I liked the new techniques and Power Levels.
The awesome fighting.
The Solar Flare that Goku used to beat the 4 Tiens.
The increase in Goku's speed, after he took off the heavy clothes.
Goku stealing Tien's belt.